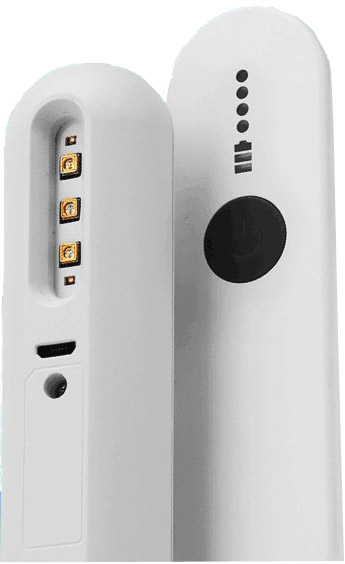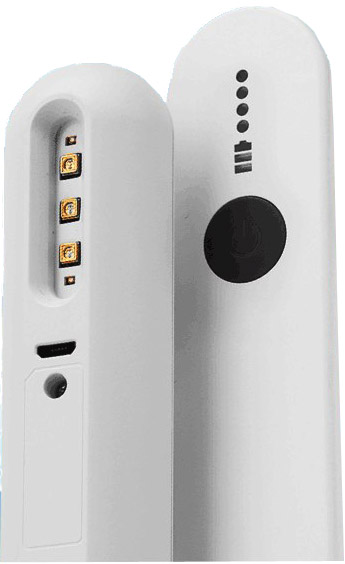 Sanitize objects and surfaces with the same technology trusted by healthcare and hospitality professionals for years, now in a convenient and easy-to-use portable device.
Fits in purse or pocket to use everywhere you go!
Home: sinks, utensils, facemasks
Office: Keyboard, cell phone, work area
Travel: Seat tray table, armrests, handles
More: Disinfect any exposed surface!
Eliminate 99% of viruses, bacteria and mold in 5-10 seconds
Black/Blue LED lights clearly show coverage area
Lightweight and compact, fits in purse or pocket
Automatic shut-off when face up for safety
Highly efficient with low 3W energy usage
Rechargeable (USB cable included)
Caution:
Do not expose skin or pets to UV-C light
Use eye protection against UV-C glare